Coming very soon in Yale Theater
---
Yale Drama Coalition's Latest News
---
YDC Playwright of the Week: Inda Craig-Galván
November 6
Inda Craig-Galván is a Chicago native living in Los Angeles. Inda received her MFA in Dramatic Writing from the University of Southern California. She also studied sketch comedy writing/performing at The Second City Training Center in Chicago and The Groundlings School in Los Angeles.
Her plays have been developed and read at Eugene O'Neill National Playwrights Conference, Oregon Shakespeare Festival Black Swan Lab, Kitchen Dog Theatre, Skylight Theatre INKubator Series, Playwrights' Arena New Pages Lab, MPAACT, and Lorraine Hansberry Theatre.
?Playwriting and screenwriting honors: The Kilroys List, The Kennedy Center Rosa Parks Playwriting Award, Urbanworld Film Festival Grand Jury Prize for Best Screenplay, Jane Chambers Student Award for Feminist Playwriting, Black & Latino Playwrights Conference Winner, WomenWorks Playwriting Winner, Trustus Playwrights Festival Winner, and Princess Grace Award in Playwriting runner-up.
Member of Dramatist Guild, Actors Equity Association, and SAG-AFTRA.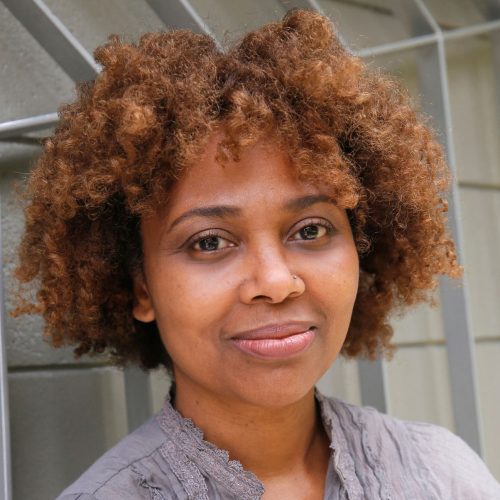 Read more about Inda Craig-Galván here
Do you have a playwright who inspires you (student or professional)?
Nominate them for the next playwright of the week!
Yale Playwrights Festival 2018: Call for Scripts
October 22
Deadline for scripts: Monday, November 28, 2017, by 4 pm
Theater Studies office, 220 York, Room 102
Competition open to all Yale College students
Please submit your one-act and/or full-length script(s) in progress for consideration for the 2018 Yale Playwrights Festival, to be held February 16-17 in a series of public readings in the Off-Broadway Theater.
We are looking for unpublished, previously unproduced works in progress. Your script can be any length. But it should be far enough along to benefit from the mentorship of working writers in and out of Yale and then from a rehearsed reading in front of an audience.
On average, four to six festival scripts are selected by a panel of Yale faculty readers from those submitted. The author of each script is then assigned two mentors, one inside Yale, one outside Yale, professional writers who work with the student writer in the six to eight weeks before the festival.
(Please don't submit a play that is finished and ready for production. Instead, take advantage of Yale's unique support for student playwrights -- theaters! funds! amigos!-- and produce it.)
Recent years' YPF mentors include Clare Barron '08, Neal Bell, Liliana Blain-Cruz, Amy Bloom, Amy Boratko, Daniel Egan, Barbara Hammond, Bobby Lopez '97, Tarell McCraney, Conor McPherson, Deb Margolin, Donald Margulies, Elise Morrison, Itamar Moses, Jeanie O'Hare, Jonathan Payne, Joseph Roach, Colette Robert '03, Edwin Sánchez, Charles Smith, Margaret Spillane, Robert Stepto, Andrea Thome, Alice Tuan, Paula Vogel, Paul Walsh, Mac Wellman, Lauren Yee '07, and Anna Ziegler '01.
You may submit more than one script. A hard copy is required. Be sure that the pages are stapled together and your name is on the title page. The type size of the dialogue should be at least 10 points, preferably 12. Leave your script(s) with May Brantley in the Theater Studies office, 220 York, Room 102.
The Yale Playwrights Festival is sponsored by the Marina Keegan Fund and Yale Theater Studies.
Timetable:
November 27, 4 pm: Scripts due to Mrs. Brantley, Theater Studies, 220 York Street
Mid-December: Festival writers notified
Mid-December to late February: Writers work on scripts
Mid-February: 2018 Yale Playwrights Festival
For more information, email toni.dorfman@yale.edu
2017-2018 Casting Call Days
June 1
The Yale Drama Coalition is pleased to announce the dates for the Coordinated Casting Call Days for the 2017-2018 academic year.
Casting Call Days for the 2017–2018 academic year are
Sunday, September 10, 12pm
Sunday, November 5, 12pm
Monday, December 11, 12pm
Sunday, January 28, 12pm

All productions wishing to utilize the YDC resources must fully participate in the Casting Cycle and need to contact the YDC president, Abbey Burgess and post their show on the YDC website at least one week before the scheduled time of the start of the Casting Call Day.

Auditions and callbacks may be held at the production team's convenience, but actors may not be offered roles until the start of the Casting Call Day. On this day, all production teams will begin their call process in a block or rooms reserved by the YDC where impartial YDC facilitators will be available if any casting conflicts arise. If actors are offered or pressured to accept roles before the given call date in a cycle, or are not given a reasonable grace period in which to make a decision, they can and should contact the Yale Drama Coalition Board.

A full description of the casting call day is available here and any questions can be directed to Abbey Burgess.
Website Disclaimer
August 12
This website is published by Yale College students and Yale University is not responsible for its contents.